Chapter 1. Beginnings in Yogaku
Yatabe's beginnings lay in yogaku ("Western learning") developed around the end of the Edo period. His father Kyoun was a rangaku ("Dutch learning") scholar who was appointed to a position of trust by Nirayama magistrate Hidetatsu Egawa, well-known for the construction of reverberatory furnaces.
Ryokichi himself is said to have begun his studies at Egawa's residence, later moving to Yokohama and receiving education in English by foreign missionaries. It is speculated that the linguistic skills he cultivated there led to his selection in 1869 as a probationary instructor at the Kaisei School (one of the predecessors of the University of Tokyo) at the age of 18, as well as his study abroad in the United States starting the following year.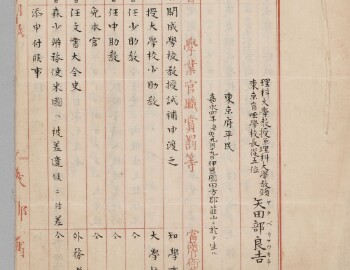 明治21年か/ca. 1888
A fundamental document for knowing Yatabe's career. The first item listed under his work experience is "Probationary Professor at Kaisei School."
---
Owning Repository : 国立科学博物館/National Museum of Nature and Science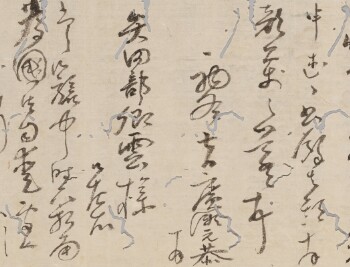 年代不詳/unknown
A letter received by his father Kyoun, a rangaku ("Dutch learning") scholar. The sender of the letter, Genkyo Hirose, was a fellow rangaku scholar and former classmate.
---
Owning Repository : 国立科学博物館/National Museum of Nature and Science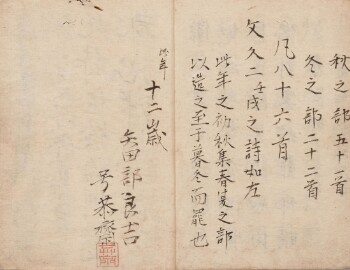 文久2/1862
A book of Chinese poetry. In a work, entitled Gusaku, he writes of his ambition to master English learning and become a "man of the world."
---
Owning Repository : 国立科学博物館/National Museum of Nature and Science